Staff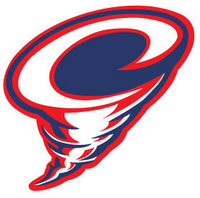 Beau Torbert
Cyclones Asst Director of Operations
Phone:
706-570-8101
E-mail:
Beau serves as the Cyclone's Asstistant Director of Baseball & Softball Operations. He is one of the hitting instructors for the program as well as skills instructor for both baseball and softball. He also handles all Cyclones administrative duties. He also serves as the head coach of the Cyclones Junior Varsity baseball team.
Beau is originally from Phenix City, Alambama. He attended college at Faulkner University in Montgomery, Alabama. He was named the Freshman Player of the Year in 2001. In 2004 he was drafted in the 17th round by the Houston Astros. He was named an All-Star at both A and AA and in 2006 named Astros High A Organizational Player of the Year. He reached the AAA level with the Round Rock Express. He also played for the Detroit Tigers and Atlanta Braves organizations.
In 2008, Torbert joined the Independent Association team Sioux Falls Canaries and became a Canaries fan favorite. Beau played three seasons in Sioux Falls from 2008-2010, and he became the most decorated hitter in franchise history. He was a two-time American Association Player of the Year in 2008 and 2010, and he earned independent baseball's highest prize in 2010, Baseball America's Independent Player of the Year. Torbert owns numerous Canaries team records, including a .358 career batting average in Sioux Falls. In 2010, Torbert posted one of the best offensive outputs in the history of the league. He won the batting title with a .394 batting average, a team record and a league record at the time. He finished second in the league with 24 home runs, and his 100 RBI was tops in the league and a new team record. Torbert amassed 155 hits for the season, breaking the previous league record. He collected 51 multi-hit games during the year, including seven four-hit games. Torbert also established a team record for doubles in a season (38) and a league record for total bases in one season (269). In 2013, the Canaries retired his #7 jersey.
In 2012, he became the hitting instructor for the Lincoln Saltdogs in Lincoln, NE. In 2013, Beau joined the Cyclones staff for one season before returning back to Alabama to complete is degree. The Cyclones are excited to have Beau back in Sioux Falls and are fortunate to have an instructor of his caliber join our staff.